I recently attended the Seattle Counselors Association (SCA) meeting.  This was the first time I'd attended and, frankly, I was a little nervous about putting myself out there.  I'd heard from a colleague that SCA was an amazing group of people, all with a bunch of letters after their names (PsyD, PhD, EdD, LCSW, etc.).  I have some letters after my name, but in my mind they didn't stack up.
So I questioned myself: "Did I really belong in the room?"
Here's what I learned from attending that meeting:
If you are in the room, you belong.  They let me in, so I must belong there, right?
Belonging doesn't mean being the same.  There was an incredible diversity of talent and specialties.  In any industry, I believe there isn't just one way to get results.  What resonates with one client, may not resonate with another.  We need diversity in approach.
There's space for everyone.  At the beginning of the meeting, everyone introduced themselves and their specialty.  Among all the specialty and geographic diversity, I was the only ADHD coach and people were interested.
Talk to people.  I had some amazing one-on-one conversations and learned about treatments I would never have known existed had I not pushed through my nervousness and feeling like I didn't belong.
Participate.  Being a speaker myself, I don't want to just listen to myself talk.  I want questions.  I want feedback.  I thrive on the energy of participation.  When you speak up, people take notice.  They remember you.  They appreciate you.
Own it.  As the only ADHD Coach in the room, I had insights others didn't.  Although I don't have the same initials after my name, I could speak the healing language, yet with a different awareness.
If it feels right, it's probably right.  Before I attended the meeting, I wasn't sure if this was the right connection for me.  Would I feel "less than?"  Would I feel like an outsider?  Would I be accepted on their playing field?  Answers:  No.  No. Yes.  It felt right, so it's right.
I can't thank SCA enough for their graciousness and acceptance.  In the famous words of Arnold Schwarzenegger, "I'll be back."
Cindy Jobs, COC, ACC
Looking for more information?
Click here for 15-minute organizing tips.
Click here to schedule a complimentary breakthrough session.
For more helpful information, follow me on Facebook.
Attention Deficit Disorder Association
National Association of Productivity & Organizing Professionals, Seattle Chapter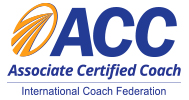 International Coach Federation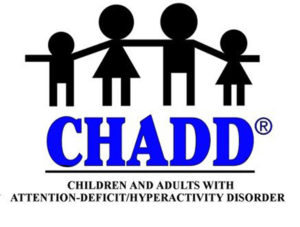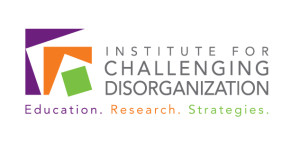 Institute for Challenging Disorganization
Level I Certificates earned in Chronic Disorganization; ADD; Client Administration; Time Management; Mental Health; and Hoarding.
Level II Specialist Certificates earned in Chronic Disorganization and ADHD.