I recently had the opportunity to speak about ADHD in the workplace during the monthly Lunch and Learn event at Talking Rain.  When I arrived, the following quote was on-screen to welcome employees:
"Appreciation is a wonderful thing:  It makes what is excellent in others belong to you as well."  — Voltaire
I thought, "Wow, the first thing Talking Rain wants their employees to see today focuses on appreciation.  Not financials.  Not strategy.  Not corporate goals.  It was appreciation. That's amazing."  Appreciation may well be the #1 reason "Rain Makers" love working there.
How can you show appreciation?
Do what you are thinking at the moment:  When you see a First Responder, do you think to yourself, "I should thank them for their service."  Do it.  When a service-provider does something above-and-beyond.  Thank them with specificity.  When a co-worker makes your job a little easier.  Thank them right then and there, within five seconds.  If you wait, it may never happen.
Write a note of appreciation:  Writing notes of appreciation not only makes the recipient happier, but it also makes you happier too.  Sending a text or e-mail showing appreciation is awesome, but a hand-written note is much more powerful.  It's tactile.  It shows you took extra time to find the perfect stationery.  You valued the recipient enough to pay to send them a note.  Want more info, check out this article from The New York Times.
Spend time:  There's little more important than taking one of our most precious resources, time, and sharing it with someone else.  Take someone to coffee or lunch.
Tell their story:  In addition to showing appreciation to the stakeholders themselves, tell someone else about their work. If someone does something amazing, tell their boss, their partner, their parents.  Sharing positivity fosters positivity.
Bring their favorite treat:  April 30th is "Stylist Appreciation Day."  I happened to get my hair cut that day (not knowing).  The salon employees were so excited that their manager, the night before after closing, had left each of their favorite treats with a note saying, "You are a cut above."  Get it?  Cut above.  In my opinion, absolute perfection in the appreciation realm.
How can you show appreciation to those around you?
Cindy Jobs, COC, ACC
Looking for more information?
Click here for 15-minute organizing tips.
Click here to schedule a complimentary breakthrough session.
For more helpful information, follow me on Facebook.
Attention Deficit Disorder Association
National Association of Productivity & Organizing Professionals, Seattle Chapter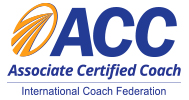 International Coach Federation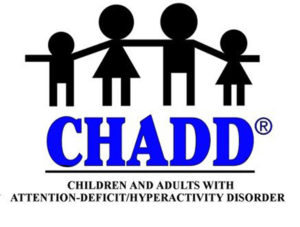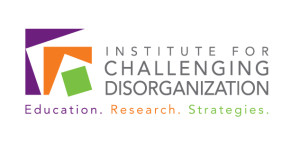 Institute for Challenging Disorganization
Level I Certificates earned in Chronic Disorganization; ADD; Client Administration; Time Management; Mental Health; and Hoarding.
Level II Specialist Certificates earned in Chronic Disorganization and ADHD.