My husband and I have been married for nearly 23 years.   Considerably less than some folks I know, considerably more than others, but I'm feeling pretty darn good about it.
What makes our relationship work are probably the same things that make relationships work for a lot of other people:
Show respect.
Communicate frequently.
Have fun.
Be honest.
Make an effort to understand each other.
I feel that the last one is the most important.  I don't always need to agree with my husband, but I do make an effort to understand where he's coming from.  And this doesn't just mean understanding his point of view on something or trying to understand how it's a good use of time to watch a sporting event that he already knows the outcome of, it's understanding values, needs, and how to communicate that I treasure him.
A few years ago I went to a seminar where we participated in a Love Languages assessment.  This assessment underscored the different ways that people speak and appreciate emotional love.  The love languages we ranked were:
Words of affirmation.
Acts of service.
Receiving gifts.
Quality time.
I wasn't at all surprised when my results showed:
#1: Words of Affirmation
#2 and #3 (tied): Quality time, Acts of Service
#4: Gifts
When I asked my husband to take the same assessment:
#1 and #2 (tied): Quality Time, Acts of Service
#3: Words of Affirmation
#4: Gifts
NOTE: During our assessment, Physical Touch was not included; however, it is a part of the official 5 Love Languages assessment.
I had a couple "ah ha" moments when I looked at the results:
People often find it strange that we largely don't exchange gifts for major holidays.  Gifts are not our love language.
Although we enjoy hanging out with family and friends, we do love just hanging out with each other (and the dogs) and watching TV. Quality time is a priority.
You will hear a lot of "thanks for doing that," "I appreciate you," "I am thankful for . . .," "you are good at . . .," types of comments floating around our home.    Words of Affirmation and Acts of Service are a very important piece of our daily lives.
Why all the focus on love languages?  Well, if you and your partner don't understand each other's love language priorities, chances are your relationship may not be in sync on this level of communication.
If you buy someone roses and you don't get the positive reception you were looking for, possibly Gifts isn't one of their love language priorities.
If you tell our partner that "we make a good team" and their eyes light up, possibly Words of Affirmation is their love language.
If you schedule a night at home binge-watching Netflix with pizza and popcorn and don't get the positive reception you were looking for, possibly Quality Time isn't a priority Love Language.
If you make dinner and take out the garbage and suddenly our partner looks at you as if you just handed them the moon, possibly Acts of Service is their love language.
Do you know the love language of those closest to you?
Cindy Jobs, COC, ACC
Looking for more information?
Click here for 15-minute organizing tips.
Click here to schedule a complimentary breakthrough session.
For more helpful information, follow me on Facebook.
Attention Deficit Disorder Association
National Association of Productivity & Organizing Professionals, Seattle Chapter Vice-President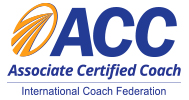 International Coach Federation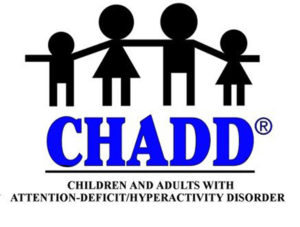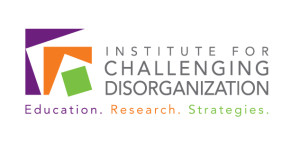 Institute for Challenging Disorganization
Level I Certificates earned in Chronic Disorganization; ADD; Client Administration; Time Management; Mental Health; and Hoarding.
Level II Specialist Certificates earned in Chronic Disorganization and ADHD