Black Friday and Cyber Monday are behind us, but for many, there may still be a lot left to do around gift giving this holiday season.
Over the next few weeks we will make several little, and big, decisions about who to buy for, how much to spend, and what to buy.
Let's take one thing at a time.
Who to buy for:
This is a biggie because it drives the rest of the decisions, doesn't it?  Questions that need to be answered:
What does gift-giving mean in your family and with your circle of friends?
Is it expected that everyone gives/gets something?
Do you draw names?
Do you only purchase for close friends and siblings?
Whatever you decide, it's important to clarify expectations.  There is little more embarrassing than receiving a gift when you don't have one in return.
Once you've decided on that, the next step is deciding how much to spend.
How much to spend:
Spending is an individual decision.  Don't be influenced by what others are doing, even though the pressure may be intense.  If you are comfortable spending $100, spend that.  If you are comfortable spending $1,000, spend that.  Do not create anxiety and stress for yourself by spending outside your comfort level or ability.  Set an overall budget and stick to it.
What to buy:
In my organizing work, I see lots and lots of not so perfect gifts that get stuffed in a drawer or put away in a cupboard because the recipient is too embarrassed to say that it doesn't fit, isn't their style, or doesn't satisfy a current need.  In addition, as recipients, we really don't need or want more "stuff" and would prefer the money be directed to those that are truly in need.
Here are some thought starters:
Donate cash to a local charity:  Cash is always a welcome gift for many charities.  Although it may feel good to buy a bag of canned food or a frozen turkey, that may not be exactly what the local food bank or soup kitchen needs right now.  If you plan to go this route, give them a call and see what they may need and follow their suggestions.  And while you're at it, see if they could use a helping hand or two.  According to a Berkeley study,  "scientists also believe that altruistic behavior releases endorphins in the brain, producing the positive feeling known as the "helper's high."
Purchase a gift in the recipient's name from well-known, reputable charities:  It's easy to get caught up in donating to whomever we receive a call or solicitation in the mail from.  To ensure your donation gets the biggest bang for the buck, check out Charity Navigator. The Charity Navigator site gives you the ability to look up charities
Adopt-A-Family:  Many cities and businesses adopt local families or foster children during the holiday season.  Check with your local Chamber of Commerce or your employer's Human Resources to see what might be available.  Friends, neighbors, and co-workers coming together behind this cause will bring even more joy to giving.
Spread your gifts around the world:  The  Good Gifts catalog was born 12 years ago as a refreshing alternative to conventional unwanted presents.  From livestock to trees, school uniforms to an orphan's dowry, donations can be directed around the world to those truly in need.  Good Gifts will provide a keepsake card (to send or keep) bearing a light-hearted description of the gift.
Water, education and disaster relief: A gift to World Vision enables them to respond quickly in areas of greatest need to help the world's most vulnerable.
The White Envelope Project: I think this is a brilliant way to honor someone you love and support.
Whatever gift-giving solution feels best to you, remember the spirit of the holidays is really to spend time with the ones we love.
Cindy Jobs, COC, ACC
Looking for more information?
Click here for 15-minute organizing tips.
Click here to schedule a complimentary breakthrough session.
For more helpful information, follow me on Facebook.
National Association of Productivity & Organizing Professionals, Seattle Chapter Vice-President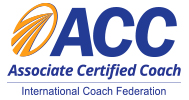 International Coach Federation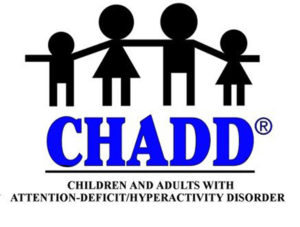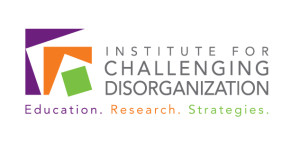 Institute for Challenging Disorganization
Level I Certificates earned in Chronic Disorganization; ADD; Client Administration; Time Management; Mental Health; and Hoarding.
Level II Specialist Certificates earned in Chronic Disorganization and ADD