My "why":
Assist individuals in developing an understanding of themselves, embracing self-empathy, and creating structure and processes that will help them become the versions of themselves they've been dreaming of.
Create an environment where individuals challenged with ADHD can thrive in an environment of education, support, and camaraderie.
So my coach says:   "Your clients and potential clients need to see YOU, not a headshot.  You should create some videos."  Noooooooooooo!
Then my coaching instructor say:   "If you want to help more people, you should start a coaching group."  Noooooooooooo!
Trust me, I love helping people and would do just about anything to further that goal, but the thought of creating a video or making myself vulnerable to group coaching (what if no one shows up?), scared the bejesus  out of me!  At first I told my them "Nope, no interest in doing any of that stuff," then I realized that I was experiencing the same fear that many of my clients do when they need to try new things.  Not doing the scary stuff was standing in my way.
So, I said to myself:  "Self, if I'm encouraging my clients to face their fears and do scary stuff, I need to do the scary stuff too."  So, off I went.
Here are some things that may help you push through the scary stuff and get the results you desire:
Make your intentions public and solicit support:  When I decided to start an on-line coaching group (lauching October, 2019), I told friends and colleagues about my plans.  Low-and-behold, one colleague had the same plan so we joined a class together.  Once there we met people who had been down this path before and were open to sharing their wisdom with us, saving time and energy.  No need to reinvent the wheel, right?
Enlist an accountability partner(s):  Never underestimate the power of someone else being in your corner.  An accountability partner can help keep you on track, encouraging your successes an giving gentle nudges when necessary.
Make a mindmap of steps to completion: Grand plans require lots of little tasks.  Some tasks can be completed simultaneously, some must be handled linearly, some can be grouped by association.  Creating a mindmap will engage with your visual intelligence and help visualize that needs to be done when.

Define the first, manageable action: Once you've developed your mindmap, determine the first manegeable action and do it.  A lot of times the one thing that stands in the way of our success is activation.  If we don't start, we can't finish.  But, if we accomplish that first, manageable task, the feeling of success kicks in and we will want to accomplish more.
Just keep going:  Remember Newton's First Law of Motion ". . .body in motion will remain in motion . . ."  Don't stop.  Continue to put one foot, or task, in front of the other.  In no time, you will have reached your goal.
Let it be done, even if not perfect:  One of the biggest roadblocks to success is perfectionism.  If things were only complete when they were perfect, not much would be complete.  There is always room for improvement, there is always room for change.  Be okay with letting it be okay.
Be okay if it doesn't work out:  I decided to launch a complimentary, in-person ADHD support group last Fall.  I spent a lot of time, energy, and some financial resources on this passion project.  For three months in a row I sat in the library by myself.  Not a single soul showed up.  It was a disappointment for sure, but I had done my best and learned some valuable lessons along the way.
What do you want to do that's a little scary?  Who can you enlist to support you?  What's the first manageable step you can take?
Cindy Jobs
Looking for more information?
Click here for 15-minute organizing tips.
Click here to schedule a complimentary breakthrough session.
For more helpful information, follow me on Facebook.
Attention Deficit Disorder Association
National Association of Productivity & Organizing Professionals, Seattle Chapter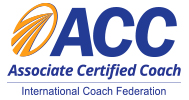 International Coach Federation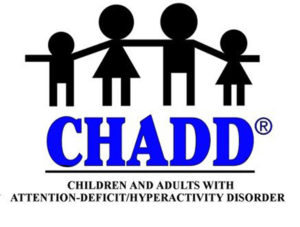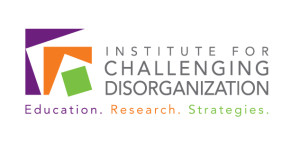 Institute for Challenging Disorganization
Level I Certificates earned in Chronic Disorganization; ADD; Client Administration; Time Management; Mental Health; and Hoarding.
Level II Specialist Certificates earned in Chronic Disorganization and ADHD.