I'm a social media newbie, but understand the value of it to increase awareness of my coaching and organizing businesses.
To me, social media is daunting, confusing, inconvenient, and scary.
My three biggest hurdles:
Figuring out when to post on different social media accounts (LinkedIn, Facebook, Twitter, etc.).
Making sure I post everywhere I'm supposed to.
Without a Virtual Assistant, how could I handle social media posting when I'm out of the office.
What's my newest solution?  CoSchedule!
If you haven't already checked it out, here is what CoSchedule has to offer:
1.  Content organizing: Content organizer to help drive strategy and growth.  I publish something almost every workday (my analytics show I need to send something out on the weekends also, more on that later) and it's easy to see what I'm releasing where.
2.  Social organizing: Social media management software from publishing to measurement.  It's all in one place.  From scheduling to analytics, it's all in one place for all platforms.  Magical!
3.  Marketing calendar: Cross-functional calendar for global visibility for every project.
4.  Work organizing: Team collaboration software to manage and automate workflows.  Although I don't have a team currently, I can certainly see how this would make workflow more efficient if I did.
5.  Asset organizing:  Digital asset management software to optimize and share everything with a team.  It's effortless to upload and utilize images.
How has CoSchedule helped me alleviate those hurdles?
CoSchedule will identify the best time to post on the different social media accounts (who knew I shouldn't post to all of them at the same time?!).  I let CoSchedule choose the "Best Time" for each of my posts.
I've had a Twitter account for years, but never posted to it.  CoSchedule makes it super-easy to post to multiple accounts within one session.  No more bouncing between Facebook, LinkedIn, Twitter, etc.
I was on vacation for eight days.  I didn't want to take time away from my friends and family to do social media stuff.  Well, I didn't have to.  I'd scheduled all eight days of posts before I left and let CoSchedule do the work.  Easy, peasy.
Although this isn't my calendar, it will give you a good idea of how it works. I love seeing schedules posted in a clear and concise way.
Oh, and don't forget the analytics.  The analytics are awesome!  My big takeaway from the analytics is that my Facebook community is reading my posts on Sunday and I'm not currently posting on Sunday.  Good to know.
Whether you are a social media guru or novice, you might benefit from checking out what CoSchedule has to offer.  It's been a fantastic addition to my productivity plan.
Happy posting, friends!
Cindy Jobs, COC, ACC
Looking for more information?
Click here for 15-minute organizing tips.
Click here to schedule a complimentary breakthrough session.
For more helpful information, follow me on Facebook.
Attention Deficit Disorder Association
National Association of Productivity & Organizing Professionals, Seattle Chapter Vice-President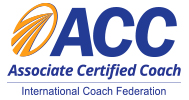 International Coach Federation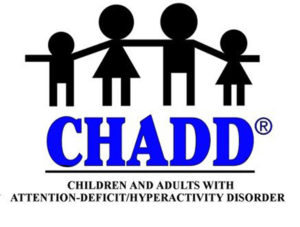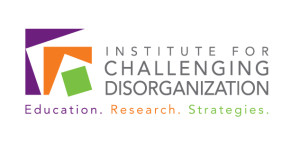 Institute for Challenging Disorganization
Level I Certificates earned in Chronic Disorganization; ADD; Client Administration; Time Management; Mental Health; and Hoarding.
Level II Specialist Certificates earned in Chronic Disorganization and ADHD.